How It Works
Arlan RDS is a third-party logistics company that is uniquely positioned to provide simplified receiving, inventory control, and shipment handling for our customers. At a reasonable fee, we provide the infrastructure necessary to receive, deliver and/or store shipments of goods. Through our service, Arlan RDS organizes and simplifies the logistics of accommodating large shipments.
RECEIVING
Our facility and six loading bays are primed and ready to receive your shipment—be it large, small, heavy or light. Our dedicated (and strong) receiving team will be standing by, ready to unload your goods into the safety of our warehouse where we will verify the goods received, match the bill of lading, and inspect the condition of each item. Within 24 hours, you will receive an organized inventory list with photographs of each item—you can rest assured everything arrived safely.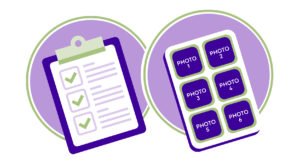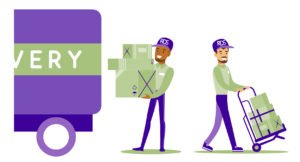 DELIVERY
Once you've received notification of the arrival, you can schedule a time and place for us to deliver your goods. Our trained and uniformed delivery team and fleet of regularly serviced trucks are at your service. We regularly deliver to the greater Tulsa Metro area and can provide extended deliveries at your special request. We pride ourselves on being timely, flexible, and dependable, and can handle all of the loading and unloading of goods.
PICKUP
If you determine it is best for your team to pick up the items we have received, we stand ready to assist with loading at dock or grade level, by hand or by forklift. Whatever you require, we can meet you there.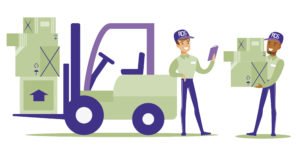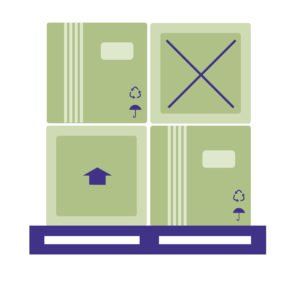 STORAGE
Our secured property includes an 80,000-square-foot warehouse that is fully sprinklered and protected by a monitored alarm and video surveillance 24/7. If you are not quite ready to receive the goods, would like us to deliver only a portion of the goods, or need us to hold the items long-term, we can do it. We understand that every business is different, which is why we are flexible when it comes to your storage and delivery needs. No contracts or long-term obligations. You only pay for the space you use each day.
We work hard to meet the unique needs of our customers, and can promise streamlined and secure inventory control. If you are a small- to mid-sized business in the greater Tulsa area, give us a call, or schedule a tour to see how we can tailor a solution to meet your needs.