Arlan RDS
Inventory logistics, simplified.
We bring order to your receiving, delivery and storage needs.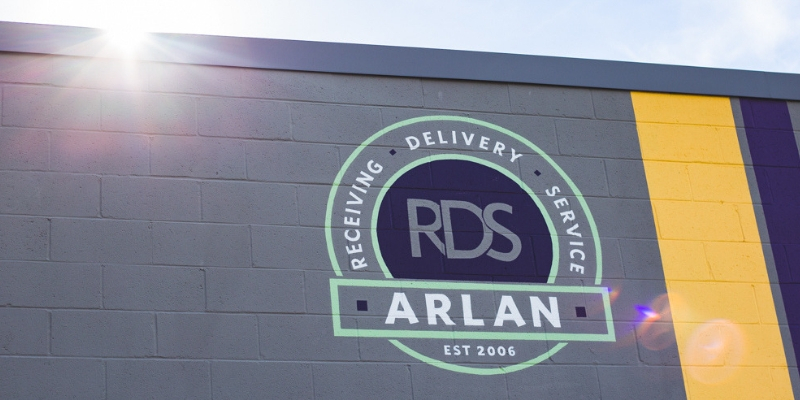 Small to mid-sized businesses in the Tulsa Metro area rely on us as the premier third-party logistics (3PL) company to handle their every logistical need. We specialize in the receipt, delivery and storage of shipments of goods on behalf of our customers. Our warehouse, professional team of warehouse staff, inventory managers, loaders, lumpers, and delivery drivers allow us to handle the nitty-gritty logistics of your shipment so you can focus on what you do best: Growing your business. 
Arlan RDS helps by maximizing your production capacity and freeing up valuable labor and warehouse resources.
Our services allow manufacturers, retailers, architects, builders and interior designers along with other types of businesses to rest easy when it comes to the logistics of receiving and storing goods:
Our six loading bays allow us to easily take receipt of your delivery when it arrives. We notify you when the goods have been received and send photo-inventory of each item within 24 hours, so you can rest assured everything arrived safely.
Our fleet of trucks and drug-tested, uniformed team members can deliver the goods to your location at the designated time if you choose. We handle the loading and delivery—so you don't have to.
If you are not ready to receive the goods (or prefer that we continue to store them), we can certainly accommodate. Our 80,000-square-foot, video surveilled, fire suppressed, alarm-protected warehouse provides ample opportunity for us to store goods as long as necessary, be it one day or one year.
Through our service, customers can outsource the complex logistics associated with receiving and delivering goods. We take care of all the logistical details needed to accommodate large and bulky shipments—Arlan RDS provides inventory logistics, simplified.